Tile Roofing Applications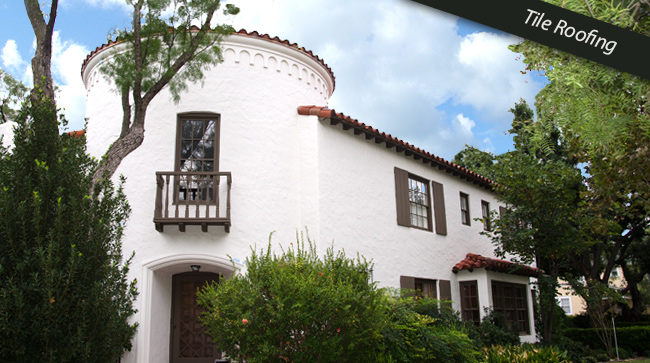 Tile roofing is most commonly associated with Mediterranean and villa style homes, but can also be a stylish and energy efficient addition to any home or commercial structure.
While often chosen for their style, concrete and clay tiles are also highly resistant to fire, hail, and moisture damage. The loose arrangement of the tiles allows for air circulation which aids in keeping homes cooler in warmer climates. Additionally, Not only are tile roofing applications virtually maintenance free, but they are intended to last for the full life of the structure that they are installed on. Rarely is a full replacement necessary since individual tiles and sections can be easily replaced if they become damaged.